Archive for the 'Remote' tag
Back in March Microsoft has published a new UEFI version (3.11.760.0) for the Surface Pro 3 device. The latest update to the firmware and drivers includes some great remote management features to control the devices hardware. i.e. you can control if a user has access to the camera, Bluetooth stack, microSD reader and more. To configure this on a per devices basis would be challenging so they implemented a remote management feature as well. Just yesterday Microsoft published the tools to manage the UEFI. These are based on PowerShell.
If you want to learn more about the tools please check this TechNet article.
Surface Pro 3 UEFI Firmware v3.11.760.0:
• http://www.microsoft.com/surface/en-us/support/install-update-activate/pro-3-update-history
• http://blogs.technet.com/b/surface/archive/2015/03/26/improvements-to-your-surface-pro-3-devices.aspx
• http://www.microsoft.com/en-us/download/details.aspx?id=38826
Tool: UEFI configuration settings to be managed remotely
• http://download.microsoft.com/download/9/D/5/9D5FE91C-A294-45AF-98D3-016C36213962/Surface Firmware Tool.msi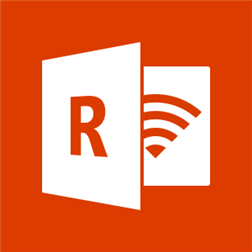 Office Remote is handy app for everyone who's presenting a lot. You can connect your Windows Phone with this tiny app to your PC, laptop or tablet and remote control the Microsoft Office Apps Excel, Word and Powerpoint.
With this app it's easy to switch between the slides, read your notes during presentation and even use your phone as a laser pointer.
Anyone who owns a Windows Phone should try this app.
Link: http://www.windowsphone.com/de-de/store/app/office-remote/01f53e5a-7870-49cb-8afc-d6fab6d7a3cd